KidsOutAndAbout Reviews Mohonk Mountain House in New Paltz, NY
Mohonk Mountain House: A Fantastic Getaway for Families, Couples, or Businesspeople
For everyone who loves active fun in the gorgeous outdoors...and relaxed, comfortable elegance at the end of the day
By Debra Ross and Anne Siller
Stop any mother on the street and ask, "How would you like to spend Mother's Day?" Here is a typical response: "Oh, a quiet day with my children, breakfast in bed, maybe a little gardening…"  Yes, yes, lovely. But secretly, they're probably wishing for a little time to themselves: Just a little time, to relax, to unwind, some fresh air, some exercise, maybe a little wine and chocolate…
Well, this past Mother's Day, the two of us lived this dream at Mohonk Mountain House in New Paltz, NY. We did all of those things: We relaxed, unwound, bathed (in the sunshine, then the pool, then the hot tub!) all at the most beautiful and comfortable mountain resort we've experienced in the Northeast. Watch the video below, then scroll down for the review!
History
Mohonk Mountain House is nestled in the southern Catskills, built on the top of the Shawangunk Mountains. It was founded by twin brothers Albert and Alfred Smiley in 1869. When they bought the property, it was home to a small tavern at the side of the lake and not getting much traffic. But these were gentleman who could clearly see the vista, both literally and figuratively.
The land boasted the aforementioned lake for swimming and boating, spectacular views from various spots on the mountain and opportunities to connect with nature all around. Al and Al recognized what a wonderful spot this would be for tired and dusty New Yorkers to park their horse and buggy and relax. And they were right!
Visitors started pouring in almost immediately and a steady stream of people has kept up since then. The original house grew from one, to two and eventually three, all interconnected and boasting a hallway that is an eighth of a mile long! And it is still in the Smiley family; Albert K. Smiley, president of Mohonk Mountain House since 1990, is the great-grand-nephew of the original Albert.
The Mohonk Experience Today
Now, lest you think it was all fun and games for us, the two of us were actually there on assignment. We wanted to see what the Mountain House had to offer.
Was it a place for a romantic getaway? Could businesspeople combine work and leisure (e.g., could two editors plan and execute a summer schedule)? Would it be appropriate for a family vacation with kids of many ages? We were pleased, but not surprised—given Mohonk's stellar reputation—to find that it is all three.
A Family Getaway for Two Nights, Three Nights, or a Week
At Mohonk Mountain House, you can be both a couple and a family all in the same weekend. They make it easy, with an almost endless list of activities that includes swimming, boating, 85 miles of trails, bird watching, horseback riding.
Inclusive
We would call Mohonk Mountain House "inclusive" rather than all-inclusive. This means that you can pay one price for going there and having an excellent time… and then if you want to pay extra for extras, you're welcome to enhance your experience. Here are some of the amenities that are included in your one-price getaway: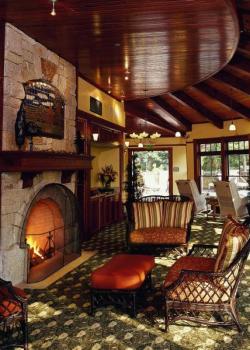 Accommodations, meals, afternoon tea and cookies
A wide variety of activities and entertainment:

Kids club! Morning, afternoon, and evening sessions. Let the kids have their own separate vacation while you have yours!
Complimentary year-round activities include indoor heated pool, guided hikes, nature walks, fitness center/classes, yoga, Pilates, and children's programs.
Complimentary seasonal activities include tennis, mid-week golf, putting, lake swimming, boating, ice-skating, cross-country skiing and snowshoeing.
There really is something for everyone!
Activities for which you pay extra:
Spa Services
Horseback riding
Carriage rides
Mountain biking
Rock climbing
Weekend golf
Disc golf
The Spa
The Spa...Oh, the spa! It deserves separate commentary, we thought. The two of us loved the spa. No wonder it has won industry awards. They offer a full-service salon, solarium with stone fireplace, and an outdoor heated mineral pool.

We got our hair cut, we soaked in the mineral pool while reflecting how peaceful it was to get away from the children even for a little while (children are not allowed in the solarium or mineral pool). We could have been massaged, manicured, and pampered to our heart's content... and we might have, if it were not for all of the other wonderful activities that were already included with our stay, like hiking, having afternoon tea on the balcony, wandering to the greenhouse, and the like.
Room
Our room, a classic two-queen bed room on the third floor, was in the older section of the house. It had a Victorian feel to it, but aside from that, was pretty much like any classic hotel room. We loved that our balcony looked out over the lake. We rocked peacefully with a glass of wine, and no children.
Then we imagined what it would be like to have our children with us in that room, and Anne shuddered. She has two preschool boys and a toddler.
"I'd have to sleep in front of the balcony door," she said. "They'd be endlessly trying to get out to look at the view. And probably sailing right over the edge. I'd need one of the rooms without a balcony if I brought my kids along. Plus the room walls are a little too thin for my comfort... er... the comfort of our next door neighbors."
Deb's preteen girls, though, were born to visit Mohonk Mountain House. As soon as they saw the video above, they begged to visit. "If you're good, maybe this summer," Deb told them. The ultimate leverage!
Dining
At Mohonk Mountain House, meals are served buffet style, though not as communally as in some places; we always got seated at our own table, where we typically enjoyed the spectacular views though the huge glass windows. The food was excellent.
One of the benefits of buffet dining is that it's the perfect opportunity for kids to try new food. There were so many vegetable dishes prepared in so many ways that I just know my own finicky eaters will find some they actually like, when I bring them.
Of course, buffet-style means 'all you can eat,' and though the two of us were trying to be judicious, we often failed. Ah, well, we'll hike it off tomorrow, we told ourselves. And we actually did!
Commentary
Because Mohonk Mountain House is inclusive, they don't nickel-and-dime you. The staff have been are professional and provide graceful customer service. Gratuities are included and described here, on Mohonk's Policies & Customs page. Visitors get a sense of calm, warm, expansiveness rather than of upper-crust snobbery; it's a particularly American atmosphere that we love. The furniture is arts-and-crafts style, lovely and solid, so you don't worry about whether your kids might destroy it if they touch it.
Rates and Requirements
Typically a 2-night minimum stay is required on weekends and a three-night minimum stay is required during holiday time periods, so you'll want to get there Friday morning or stay through Monday to get the most out of your stay.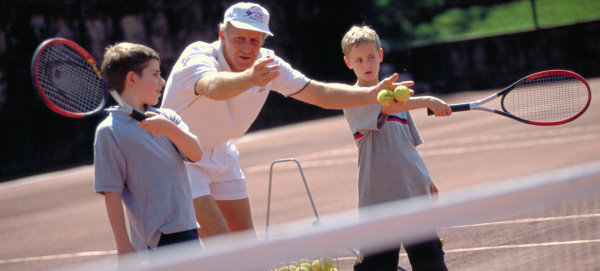 Nightly rates for a family of 2 adults and 2 children (ages 4-12 years) start at $788 per night and include three meals daily, Afternoon Tea and Cookies, most resort activities, Kids' Club, and evening entertainment.
Specials
During select times throughout the year, Mohonk's Children's Specials include:
Children ages 4 to 12 stay free in a room with two adults*
Family activities and children's programs, as scheduled
Complimentary resort activities, including tennis, midweek golf, and boating Ice skating, cross-country skiing, and snow-shoeing, during winter
Three meals daily, plus Afternoon Tea and Cookies
Complimentary rollaway beds and cribs, available upon request
* Taxes and 12% gratuity are additional. Limited to two children.
Mohonk Mountain House offers three Kids Stay Free and one Kids Stay Half-Price packages each year. Please see their special offers page for details.
http://www.mohonk.com/Special-Offers. Here is a link to Mohonk's Summer of Discovery, when kids stay and eat FREE in July!
The One Criticism
The one real criticism we have about Mohonk Mountain House is that while some sections of their web site are easy to use (finding out about all of the programs, specials, and activities is a snap), it is very difficult to find out about rates online, especially for the two-queen-bed rate. We'd love to punch in dates for two nights on their reservations page, select the room type we want, and come out with a dollar value on the other side. But too often we get a "call for rates" indicator.
Aside from our one minor quibble, we can't wait to return with our kids! Perhaps in the summer, when we can actually use the beach.
---
© 2011, KidsOutAndAbout.com. Updated for 2015.
---
Debra Ross is publisher of KidsOutAndAbout.com and editor of their Rochester, NY site. Anne Siller is editor of KidsOutAndAbout's sites for Westchester and the Hudson Valley.