Hands-on History Summer Camp
Hands-on History summer camp is a fun-filled weeklong day camp for kids aged 6 to 12 in the beautiful Golden History Park. Campers will use their hands as much as their brains, whether in Dirty Jobs, Pioneer Kids, History Mystery, or Art Explorers. In our revamped and ever popular Silent Stars, exclusively for older campers aged 9 to 12, kids will write, direct, and star in their own silent movie.
Read details about the seven different themes and see the schedule of classes below.
Please read parent information and policies before registering. (Parents do not need to send in a Parent Packet, as all the information will be collected during registration.)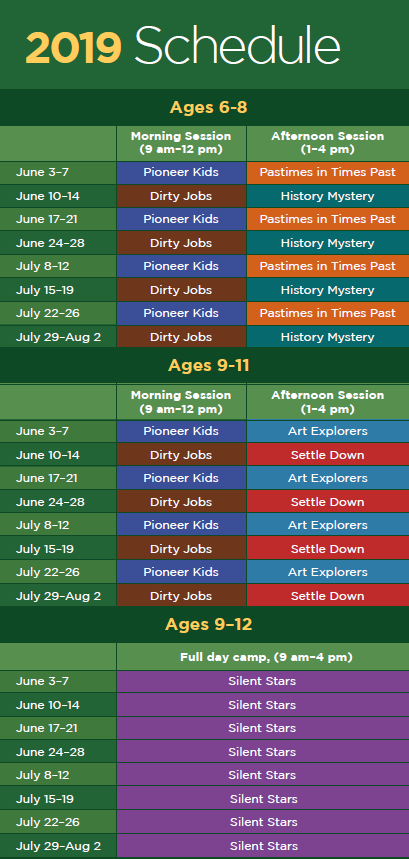 Location:
923 10th St.
Golden
,
CO
,
80401
United States
Time:
9 am to 12 pm, or 1 pm to 4 pm (Half day) or 9 am - 4 pm (Full day)
Ages
6-8 years
9-12 years